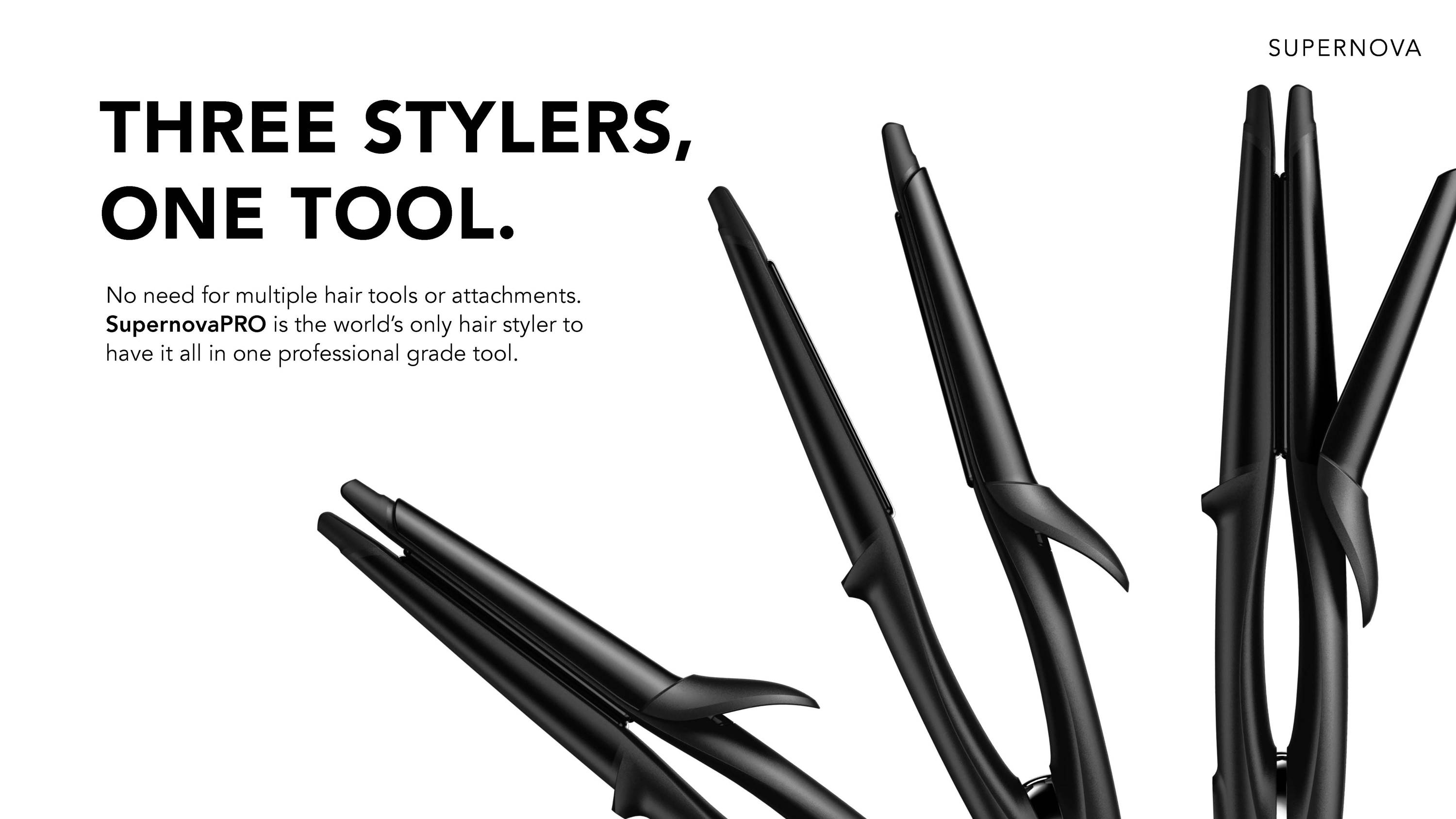 THE FUTURE OF HAIR TOOLS IS HERE
SUPERNOVAPRO. THE 3 IN 1 HAIR TOOL.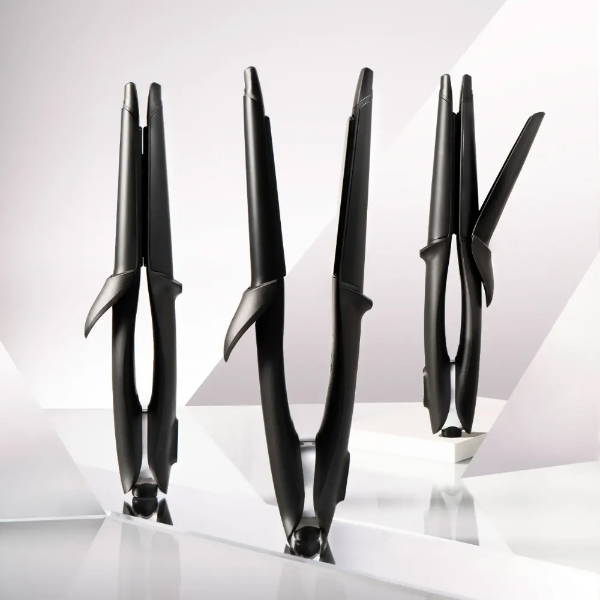 SUPERNOVA™ engineers high-tech hairtools powered by proprietary,
patented technology for professional-grade stylers unlike anything else in the industry.
The SupernovaPRO is the first invention to launch this year.
Combining a straightener, wave wand and curling tong in one without attachments,
this world-first, game changing, multi-action styling tool brings unparalleled technology
to the industry.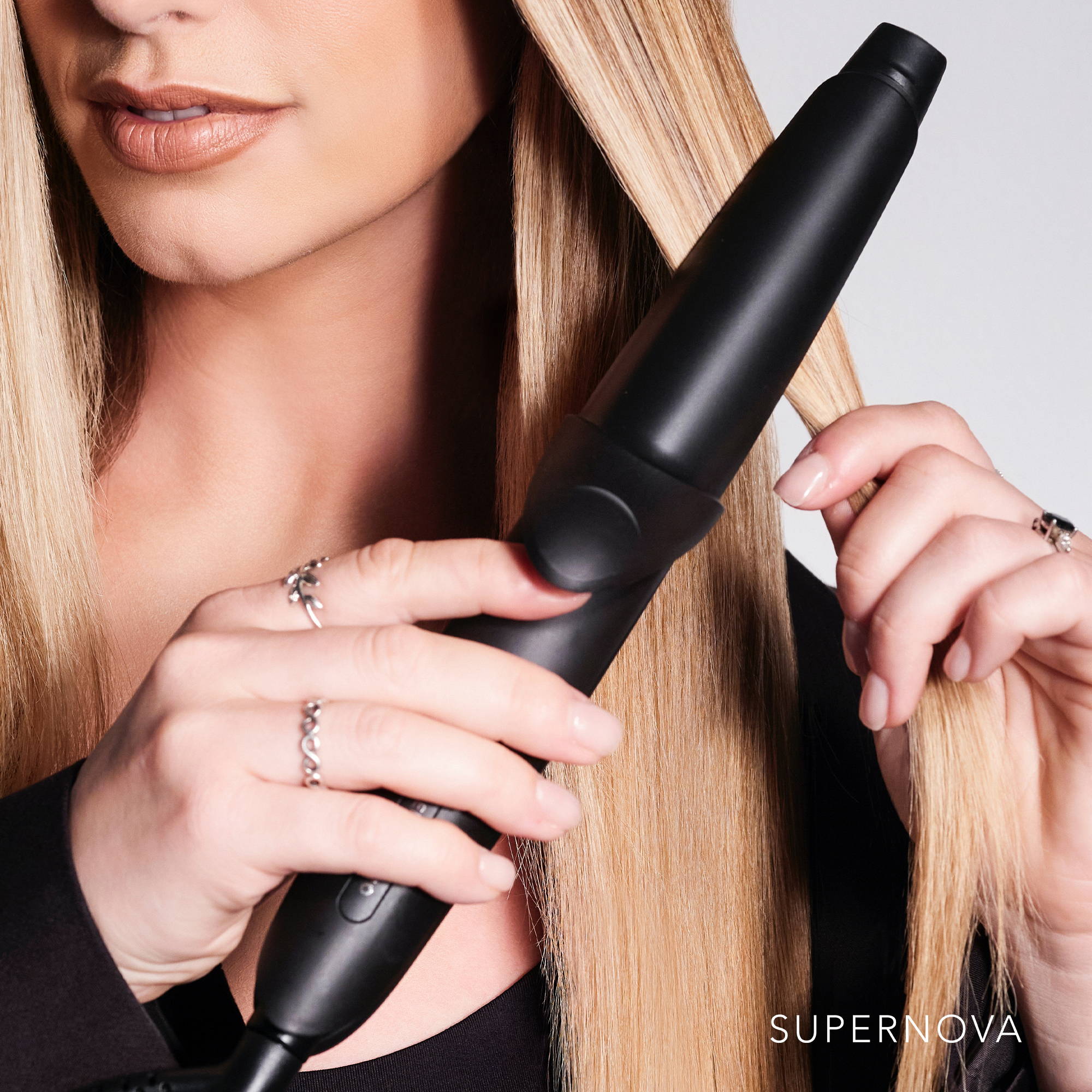 Engineered for ultimate precision styling, the world's first Trapezium straightener gives you greater control when styling at the roots, shorter hair and bangs. Contoured, floating plates allow for quick and snag-free styling for effortless ease of use, no matter your hair type or length.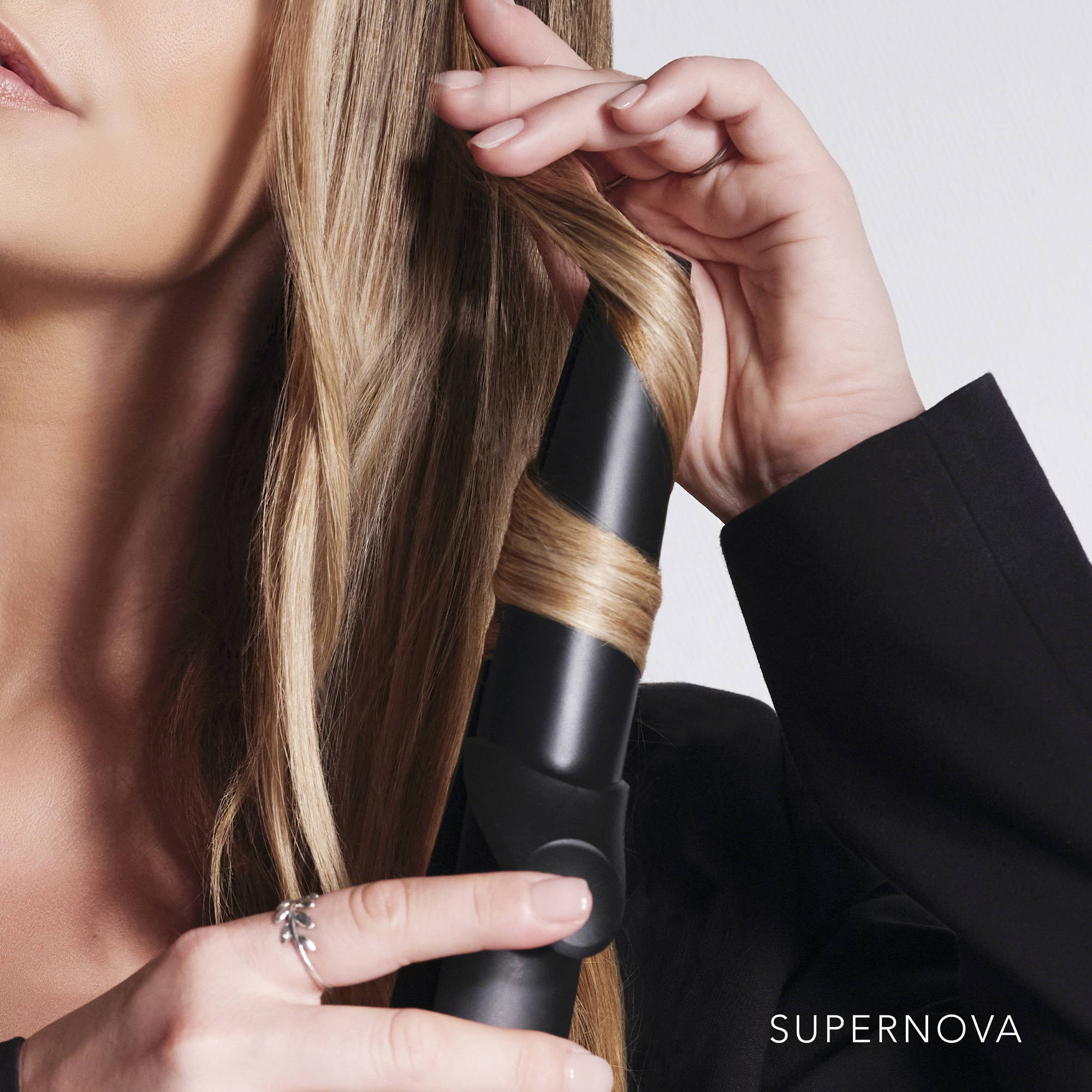 Unique tapered design means the barrel allows you to create anything from a soft, bouncy blow dry look, to voluminous curls that last. Tong spring is engineered to hold the hair perfectly with optimum tension. Protective cool tip gives full, double handed control to you as you style.
Built-in safety stand allows you to place the tong down securely during styling.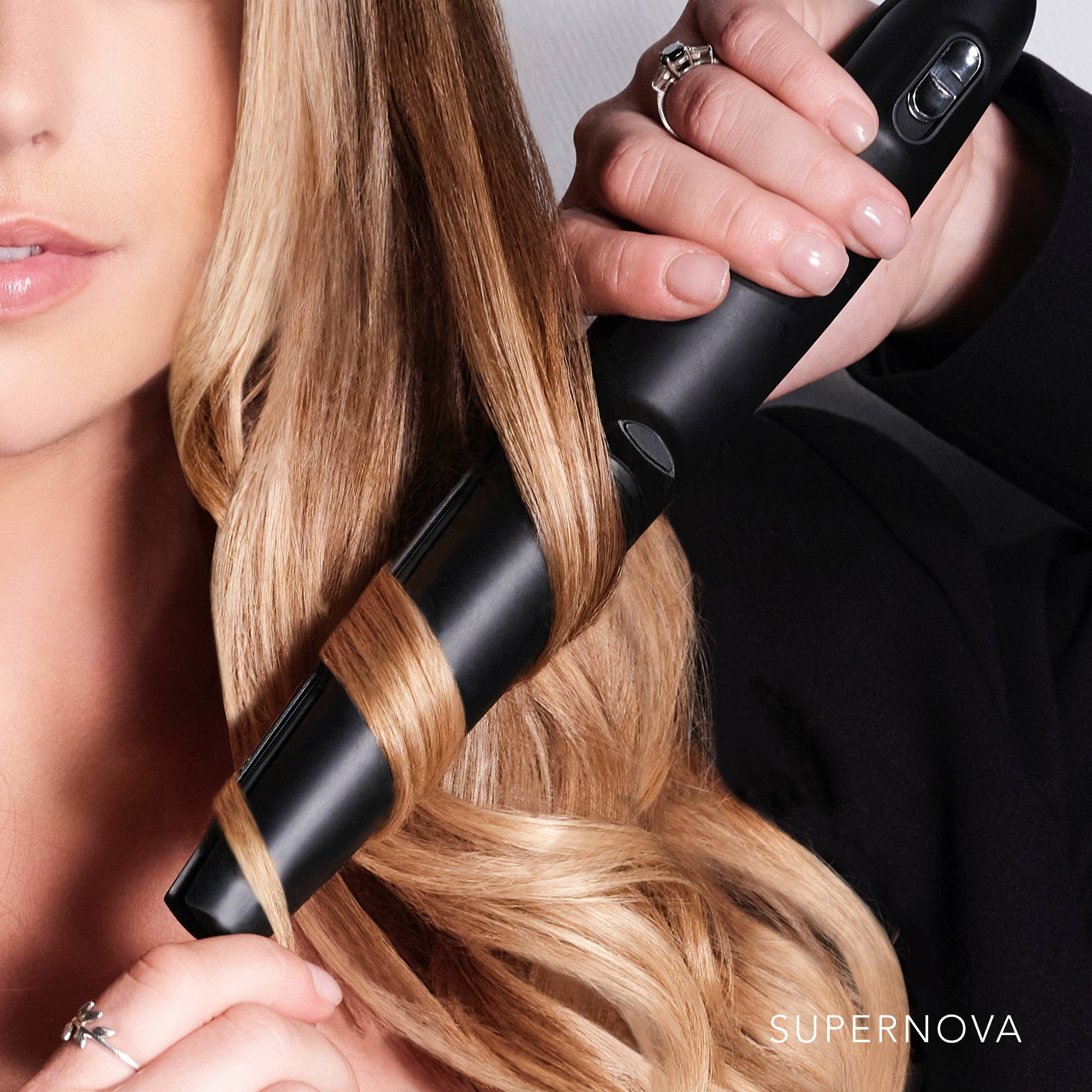 Engineered to give a modern, tousled wave. Gives ultimate flexibility for all hair types and wave styles thanks to the tapered design offering a 1.35 inch barrel width through to 1 inch barrel width. Protective cool tip provides you with a safe area to hold for better control as you wrap the hair around the wand.
"TO INVENT SOMETHING TRULY GAME CHANGING, YOU NEED THE RIGHT BALANCE OF DESIGN, TECHNOLOGY, ENGINEERING AND MAGIC."
YOLANDA COOPER - INVENTOR OF SUPERNOVA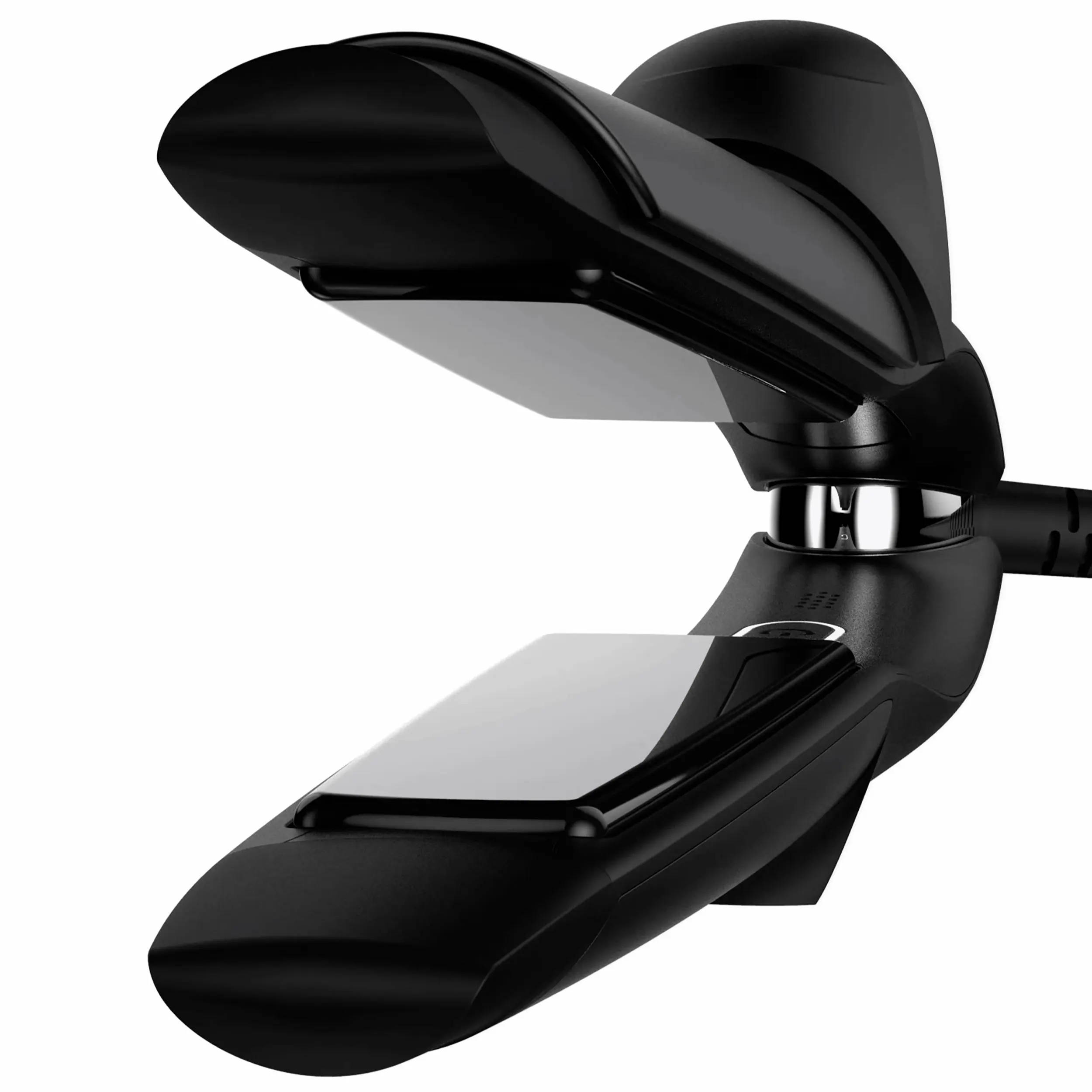 Trionic™ Technology harnesses natural botanical plant power supercharged by a complex blend of minerals + vitamins for superior shine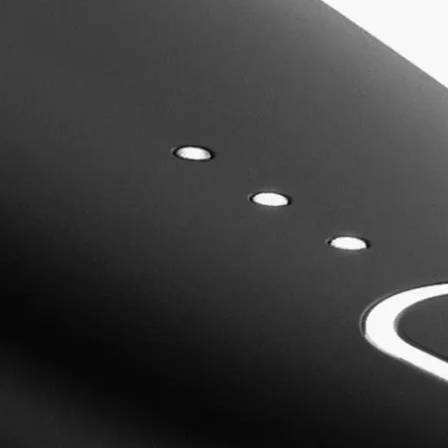 Regulated Heat Control with variable heat modes, engineered to suit all hair types. Styling temperature range: 165°, 185°, 205°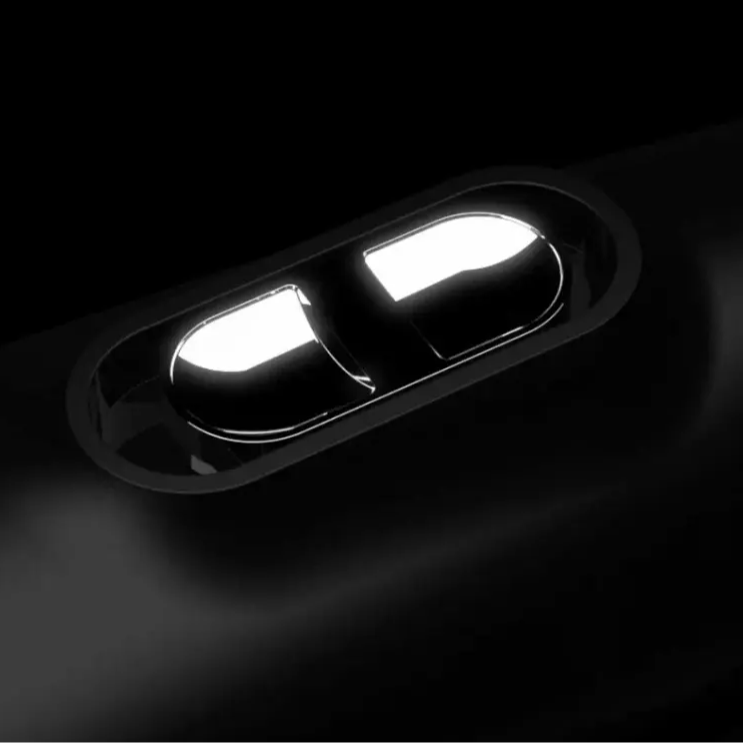 Patented revolutionary SmartSwitch™ Technology makes the SUPERNOVAPRO the world's only hot styling tool with three independently powered functions: Hair Straightener, Wave Wand, Curling Tong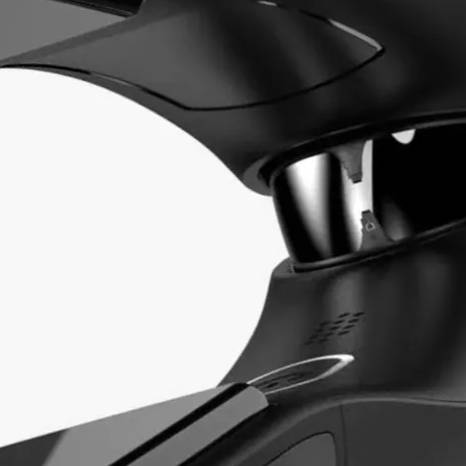 DoublePivot™ System specifically designed to alleviate pressure on the median nerve to reduce the risk of carpal tunnel syndrome.